Apple Presented New iPhone 14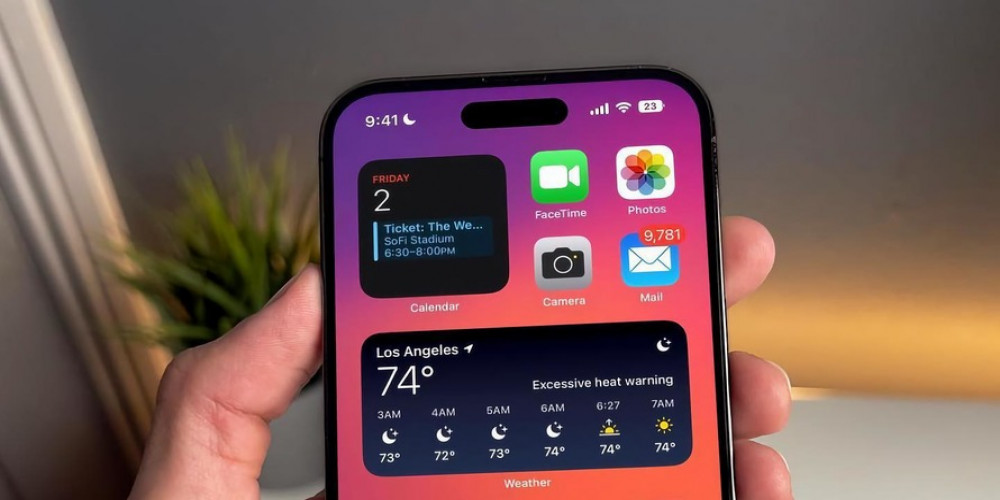 Apple today introduced the iPhone 14, its latest flagship smartphone. The new device features sharp aluminum edges, rounded corners, a glass back, and the familiar notch at the top of the screen. It also has a Lightning port, rather than the USB-C port found on some other smartphones.
The biggest change in the iPhone 14 lineup is that the company is not updating the iPhone 13 mini. Instead, it is releasing the iPhone 14 in two sizes: the iPhone 14 and the iPhone 14 Plus. The iPhone 14 has a 6.1-inch display, while the iPhone 14 Plus has a 6.7-inch display.
Apple is using the A15 Bionic system on a chip for the iPhone 14 and iPhone 14 Plus. This is the same system on a chip that is found in the iPhone 13 lineup.
On the back of the device, there is a new main camera with a larger sensor and a faster aperture (f/1.5). This camera also has sensor-shift optical image stabilization. Apple says that users can expect a 49% improvement in low-light performance with the new camera.
On the front, there is a new TrueDepth camera with a faster f/1.9 aperture. The selfie camera also has autofocus for the first time, which should help with keeping faces sharp.
Apple is touting the camera as a major selling point of the iPhone 14. The company says that the image processing algorithm has been improved, with deep fusion happening earlier in the pipeline. With video, there is a new advanced stabilization mode called "action mode." This mode uses the full sensor to stabilize the video without any extra hardware, such as a gimbal.
The iPhone 14 starts at $799, while the iPhone 14 Plus starts at $899. Preorders begin on September 9, and the iPhone 14 will be available on September 16. The iPhone 14 Plus will be available on October 7.